Lua

Life together with Lua and life after the divorce with her mother represent two different paradigms, and they are mutually exclusive. When we lived together, we were like a single organism, our hearts beating together. After the divorce, we were ripped apart. In spite of efforts, and we have not yet find a way to reestablish a father-daughter love and connection. No, that is not true. I want very badly to reestablish a connection.
Lua was particularly impacted with the separation. A few years later, in high school she experienced depression (her mother reports), and a de facto rejection of her family of origin. She escaped into a new family with a completely different set of values, openly rejected the values of her parents, and together with her first-husband-to-be, built a wall between her life and the past lives of her mother and father.
After the divorce Lua visited me in the Netherlands and Russia. I tried to keep a connection with her. Her mother was often against the visits, and at times did not allow her to visit Russia. She said it was too dangerous. As I approach 70, Lua says she doesn't have any time to visit me in Ukraine even though I told her I would pay the tickets. She never says she wants to see me in Indy, but if I make a visit I get to see her life — but not become part of it. I have mentioned that I would rent a house near-by and we could live as neighbours for a couple of month. No reaction to this. I don't know what she is thinking. She doesn't show any interest in my life. It is as if I am already dead to her.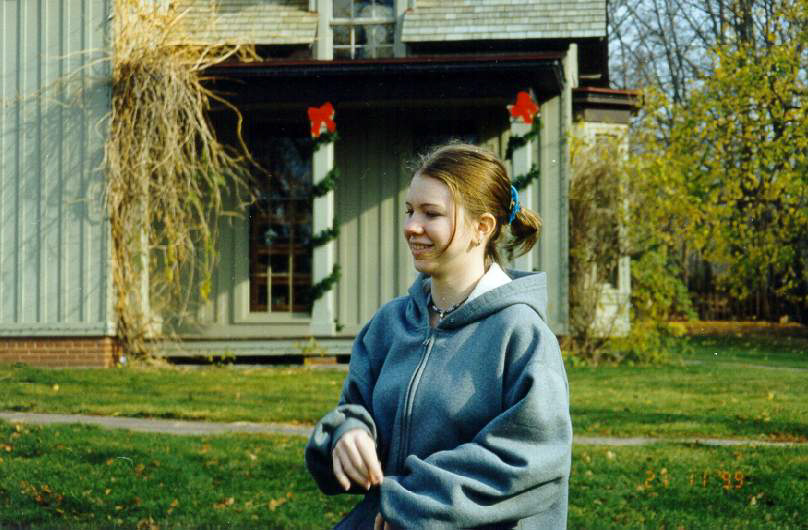 I think that when she sees me, she is reminded of the fact that I disappeared from her life. Period.
She shows no interest in my social activism. She runs away from any conversation about life and especially about the Bahá'í Faith, none of my experiences are interesting. She acts like Marta is not her sister.
The work I have done since the divorce in Russia, Ukraine and elsewhere with the World Bank, SED, social activism, has never once been discussed. My farm and activities, working with children and youth– all my children turn away their eyes from the pictures and videos, and show little interest.
I recognise, although I do not understand, that Lua doesn't see me as part of her life. Svitlana sees from her culture and perspective. She can't imagine her life without her mother and father being in it.
At Lua's house, Sveta asked questions of Aileen. I was uncomfortable because I could predict that Aileen would blow. I also watched Lua. She didn't like the questions either. Sveta described a family in Ukrainian culture (her family, her culture). She wanted to see how the nuclear family in the states worked (she has heard about it, and read about it).
Svitlana the same age as Aileen, 7 years older than Lua. Svitlana was interested in the relations between adult children in the states and their parents. It is a subject that Svetlana and I had discussed a number of times, to the effect that American children don't have the same closeness to parents as Ukrainian children to their parents.
Sveta's parents are very important and very involved in her life. They discuss issues together, and help each other. She can't imagine a complete life without her parent's involvment.
I don't know why Lua, particularly Lua, passively accepts this relationship distance. I really can't think of any real initiative on her part to see me, or even initiate communication with me.
We have all moved on. I live my dream as a Baha'i pioneer and a social activist, and I am happy with my life. I've made lots of mistakes along the way, but I've never lost the way, and if I did not succeed, I always got up and continued the journey.
After moving from Mississippi, we lived a few years in Cary. Caring for Aileen required a lot of effort during this period. For the first years, her seizures were frequent and frightening. When you see your child seizing, you are afraid that she will die. Preventing seizures becomes a central activity, 24/7. There is no time off.
Lua was born with the same disease; the news of which was like being hit by a truck. I remember that Carolyn and I were really united during this period. Months passed, and I didn't see the same hypoglycaemia as Aileen, and so I asked the doctor to see why the effects of the disease were not appearing. The research undertaken showed that she did not have GSD. To this day, I consider it a miracle.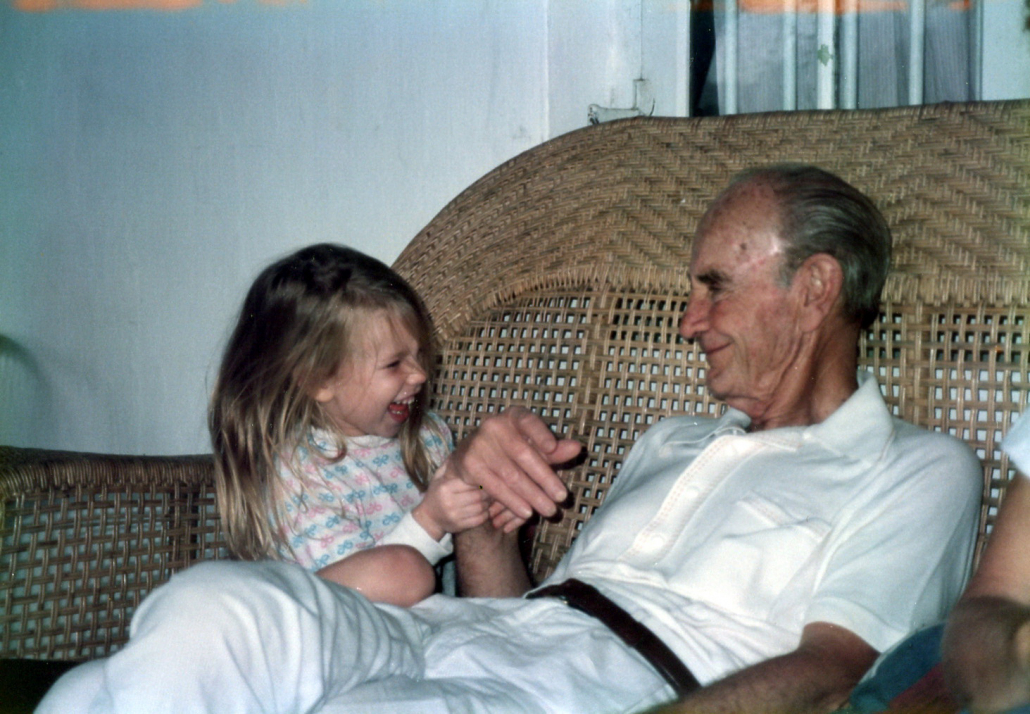 Moving from North Carolina to Sri Lanka was consistant with the life plan that Carolyn and I wanted. We never considered anything else. As soon as we felt that our children's needs were being met, we chose to return to the international pioneering field in Sri Lanka. This picture of Lua with her grandfather shows her childhood happiness. Not only was she happy; she always sought for others to be happy. She didn't join Aileen to show agression towards me.
It is hard to see in this picture that, in a couple of years, the family would be separated followed by decades of recriminations. We had a wonderful life. There was a lot of happiness. Then all came crashing down when Carolyn decided to break up the family.
Carolyn and I did everything to give Lua (and of course all the children) every opportunity in life. We were united in our understanding of the purpose for life and how we wanted to give our children every advantage to acheive that purpose. Perhaps some parents sought a better material life for their children, to see their children with a better house, a better salary, and more opportunities. However Carolyn and I did not think that way. I am sure that the children don't recognize that their parents did a lot of things correctly.
So how does one account for the fact that Lua, with such parents, with such a start in life, ended up distancing herself from the hopes of her parents? Is it possible that she can believe that the divorce changed the hopes of her mother and her father for her life? Someday, she will understand that the divorce did not change the dreams of her parents for her. Not in the least. We want the same thing for her now that we wanted for her when she was still in the womb. Her mother and her father do not have different world views.
Lua told me in 2012, and her siblings, that she no longer wants to talk about the divorce of her parents. Reliving "the disasters that haunt us" has to stop, she said. "I'm tired of fighting about issues that are no longer relevant." Unfortunately, the fact that they are "haunting" makes them still relevant.
I do agree that the conversation needs to shift. For example, if someone can convince me that character and personality do not formulate during the first years of life, then I'll forget everything and say everything is fine with Lua. But I don't believe that. In her innermost self, she, like all of us, has a mental framework that dates back to the early years of her life and this mental framework is now buried under a tough exterior that is less than skin deep. The original framework was created through the love of both her parents, based on their spiritual achievements. But this framework is now hidden, although not absent.
What do I want for my daughter? The same as I wanted when I prayed with her mother while she was still in the womb. I want her to achieve her potential, to investigate the true mysteries of life, to seek to know herself, and by thus doing realize the gift that her mother and father gave her. "True loss is for him whose days have been spent in utter ignorance of his self." (Bahá'u'lláh).
I feel certain if Lua's mother and father had stayed together, in unity, in service, in love, then Lua's life (and the lives of her siblings) would have turned out much differently. I'm not saying that she would not have ended up in Indianapolis, married to a wonderful guy, and making her own choices for life. But I am saying that, so far, the divorce lessened her life and created a huge test for her. She cannot escape this test, and I hope she can forgive her parents for the sadness that we caused. And I pray that she will have the courage to face it.
I don't believe we can blame our parents for our shortcomings or difficulties. Lua was given everything she needs, intellectually, spiritually, materially…. it's up to her to choose the right path for her life. I pray for her success, and if I'm still alive and she wants to finally talk openly and frankly with me, I hope she'll have the courage to do it. I am ready. Soon she'll be 40 with an empty nest. I think that will be a test for her, and she'll have to face a lot of issues that she ignores now. I discussed Lua with a wonderful and respected friend from Scotland. She said that Lua would go through a crisis in her late 30s/early 40s.
It's nearly 2020. Lua in the past years has been a surrogate mother twice. After the second child was born, she said that was enough. Though the haze of distance and time, I can't see what is going on. Lua had one child, Daniel, who continues the tradition of his father and mother and maintains an impenetrable barrier between us. She shares Daniel's development with his father. I admire the fact that she has made this work, and from pictures and stories in facebook (that's all I have), he looks to be a wonderful child and now young adult.
Is Lua having these children for parents incapable of conceiving for altruistic reasons? Is this an act of love for these parents? That would be wonderful. From my distant perspective, Lua seems to use her intelligence to cover her inner self. She shows a gruff exterior and criticises people frequently, but at the same time is fiercely connected to her close friends.